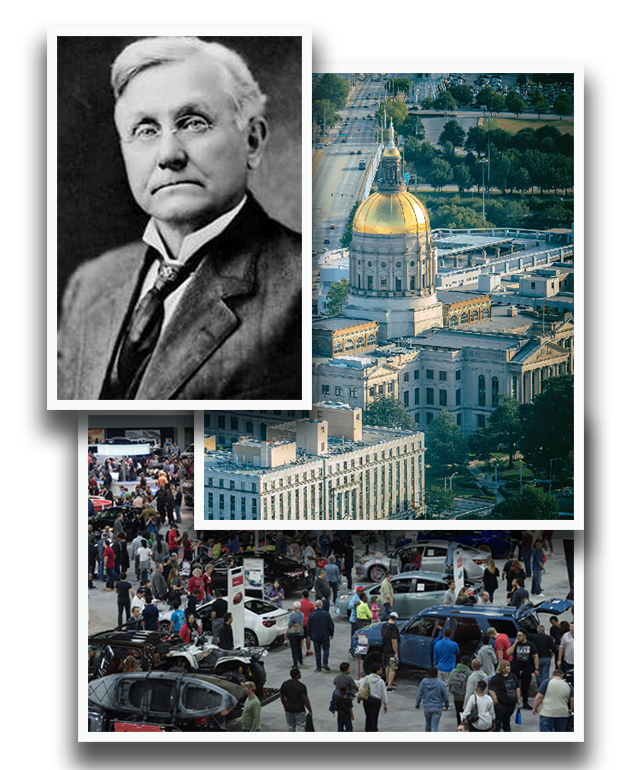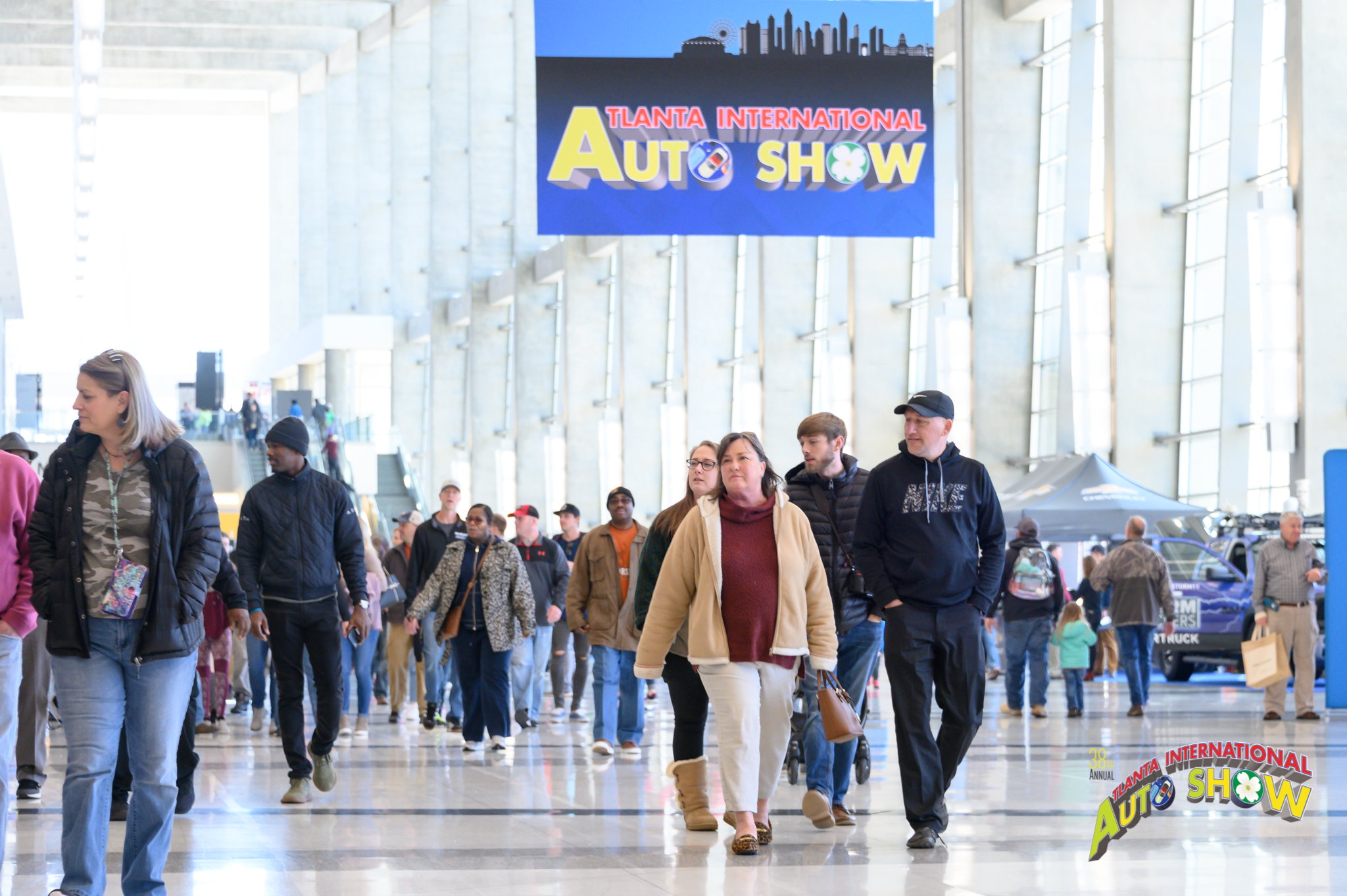 Our Roots Date Back to 1909
The automobile has played a pivotal role in our development as a nation, and auto shows have brought consumers a peek at what's new and exciting since the early 20th Century.  Atlanta's first auto show was held in 1909, and it had the distinction of being the first of its kind for the entire Southeast.
The Atlanta Auto Show Committee was spearheaded by Asa G. Candler.  If you know anything about Atlanta's history, you know that Mr. Candler was central to its business community.  Does the brand name Coca-Cola ring any bells?  Mr. Candler was the founder of the Coca-Cola Company.  Additionally, he served as Atlanta's mayor from 1916-1919.  Most importantly for us, he also founded the Atlanta Automobile Association and appointed his son, Asa G. Candler, Jr. as its first president.
For the first Atlanta Auto Show, 67 Automakers applied for a spot on the 64,000 square foot display floor – a far cry from the nearly 500,000 square feet the Atlanta International Auto Show encompasses today.  Two more shows were hosted during the early 1900s: one in 1912 and the other in 1917.  Following the latter, it would be 65 years before the glory of auto shows returned to Georgia's capital.
Hosted at the Georgia World Congress Center, the Atlanta International Auto Show is the largest consumer event held annually at the venue.  It has also earned the reputation of being one of the nations key automotive exhibitions